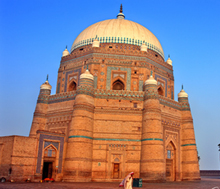 In Pakistan there are a numbers of mobile networks such as Mobilink , Ufone , Zong , Warid , Telenor , SCO . Hence, when you choose to go in for bulk SMS services for marketing it is natural for you to wonder if your messages will be delivered to the desired audience.

BulkSMS.Com.Pk has a proven marketing strategy that ensures that your messages are delivered to users of all networks. Our bulk SMS services in Multan help in delivering messages to people even in the remotest places of Multan.

With our extensive experience in the field of marketing through SMS gateways in Multan, we have developed the bulk SMS Multan software that is secure and ensures an effective delivery of the messages. This tool helps you to enhance your business and expand it much more than that of your competitor. By using BulkSMS.Com.Pk bulk SMS services, you have a chance of boosting your marketing campaign. With the effective marketing tools and strategies, you can generate leads and upgrade your business.