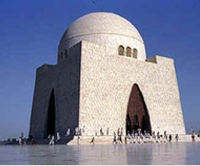 Generating leads is the fundamental need of every company as it is one of the major factors on which the sales volume depends. Only with the right kind of tools can you generate leads effectively. The traditional methods are found to be inadequate and a number of new techniques have emerged in the market.

At BulkSMS.Com.PK, we provide efficient bulk SMS services in Karachi. The SMS tool is widely popular because of its capacity to deliver instant messages to thousands of mobile users across Pakistan. We also provide a list of customer mobile numbers that are differentiated based on different categories.

In order to be successful in your business, you should choose the right campaigns to promote your products and business. Bulk SMS Karachi is a web-based gateway which can be used for sending customized messages to a large number of people at once. Our SMS Services has been really popular with clients in Pakistan, because of the ease with which messages can be sent. We provide the ultimate marketing tool that helps in attracting a large number of customers.