BulkSMS.Com.PK is one of the biggest bulk SMS providing services in Pakistan and offers a wide range of services to serve the varying needs of diverse clients. We have a thorough knowledge of the SMS Application and its operations.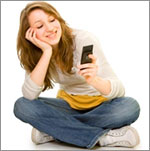 Though you can send SMS from your mobile to a number of people, we offer very cheap bulk SMS services. Sending SMS from your mobile is time consuming as well as highly expensive. The services provided by MicroNet enable you to expand your business and add more customer care features to your services and helps to enhance the public relations aspect of your business. We are known for providing customized services to our customers and enable you to buy bulk SMS services at affordable prices.

Bulk SMS is becoming one of the most popular marketing tools. Many companies prefer bulk SMS services to promote their offers and products. It is a great method of marketing as it delivers the right and complete information to the customers. Through bulk SMS, the message reaches the customers without the hassle of having to call them to disseminate the information.

The above information is to provide sms provider company details.
Send sms from computer or also send sms from internet.to Pakistan.