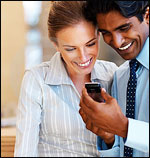 Any business that desires to expand and provide the best services to its clients would use the bulk web SMS service. This service not only helps to increase your customer base but helps provide information to your existing customers about the developments in your company through periodic SMS alerts.

The Bulk SMS service can be used by banks, internet job portals, security services, news and magazine publishers, telemarketing firms, retail stores and other businesses that are in need of disseminating information to a large number of people, by using the cheapest and quickest way.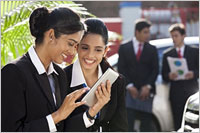 There is no quicker and more effective way to reach a wide spectrum of people than bulk SMS services, and there is no better company to provide these services than MicroNet. We are the only source of sending SMS from your company name at economical rates for SMS marketing.

We at help your business gain brand exposure, by sending bulk SMS from your computer to your clients.