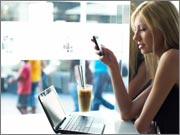 In the present times when each person is busy with his/her life, communicating with other people has become a difficult process. The advent of various communication technologies have simplified the communication process as to fit into each person's busy schedule. This is done by the effective use of tools and applications on the internet and on your mobile phones. The most popular tool among these is SMS.

It is an amazing tool that enables you to keep in touch with others without much expense. SMS is a short message which can be up to 160 characters. There are many messaging services provided by the mobile operators such as Group SMS, multimedia messages and so on.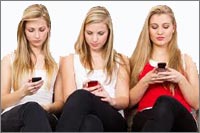 SMS has also become a marketing tool used by various business enterprises. SMS services are not only used for marketing but also for providing customer service and so on. It is one of the fastest and simplest ways of communicating with customers. However, the companies should keep the privacy of the customers in mind.
Many a time companies find themselves in a position where they have to communicate a certain thing to their entire customer base. Calling each customer or messaging them individually is not feasible because of time and money constraints.
Hence, most companies resort to
sending bulk SMS
to their customers by hiring a
bulk SMS service
that sends the message in their behalf. BulkSMS.Com.Pk is one such service that enables you to send bulk SMS from your computer. Bulk SMS internet sites provide
free bulk SMS software
for sending cheap bulk SMS from computer to mobile in Pakistan through the web.