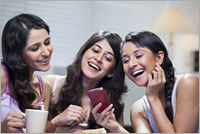 Bulk SMS and Internet SMS is a protocol that enables the interchange of short text messages between handheld or cell phone devices, even when a different protocol of communication is being used. This unique communications protocol was adopted as part of the GSM (Global System for Mobile Communications) standard set up in 1985 and has been flourishing since its inception.

With the advent of mobile technologies, text messaging has been growing in popularity. It has become a popular marketing channel as people always carry their mobile phones around, making bulk SMS effective. Moreover, users tend to read every text that is received on their mobile device, while they ignore the junk mail, Spam and adverts they receive through mail.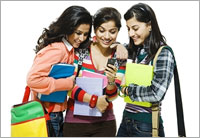 SMS gives people an opportunity to communicate to people without much expense. Thus, mobile technology has improved the way in which people communicate with each other. However, through the regular SMS services, you can send messages only to a few people. In order to get more customers you will have to contact a large number of people. In order to help the marketing efforts of organizations, BulkSMS.Com.PK has designed an SMS-Excel plugin which allows you to send cheap bulk SMS easily. This plugin can be embedded with your Microsoft Excel application and enables you to Send SMS to mobile phones all over the country from your personal computer. It is a free SMS software that can be installed on your computer enabling you to send bulk SMS. It is a user friendly application that is simple and has advanced sending options which make it easy to create templates for personalized SMS messages.